Our Services
Building Permit Application Plan Setup
IF YOU ARE LOOKING TO MAXIMIZE YOUR EFFORTS IN OTHER AREAS RELATIVE TO YOUR BUSINESS, WE CAN ASSIST WITH PERMITTING – PLANNING – CONSULTING – ZONING & LAND USE. WE MANAGE PROJECTS WITH A GOAL OF TURNING YOUR RED TAPE TO RAINBOWS.

We prepare plans according to the requirements of each city building permit departments specifications. We work with you to secure all necessary documentation before application submission. Ask about plan setup options.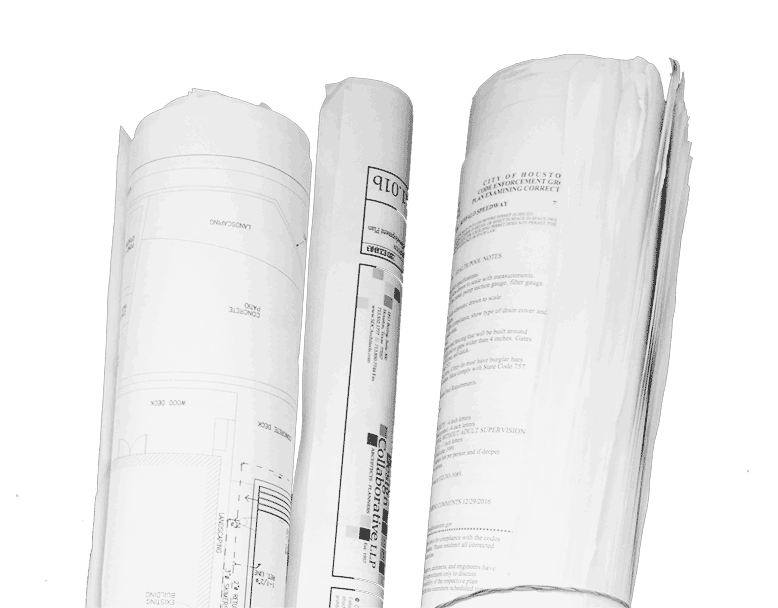 Permit Project Management / Permit Expediting / Permit Running
We provide permit management solutions.   For those wishing to have their building permit projects run through city offices C3 is your answer.  We handle your building permit application process by taking your completed ready to submit application to the city of Houston permit office or other municipality and assist in its processing until its is approved and ready for delivery.  We can also assist with the preparations of your permit projects,  Call today to find out more!

We provide additional services that are often required to move the permitting process along including:
Plan Setup – Preparing plans for submission
Permit Advocacy
Printing: Building plans and architectural drawings
Drafting and design services
Delivery
IF YOU REQUIRE LARGE FORMAT PRINTING FOR YOUR PLANS, WE CAN HELP. WITH SEVERAL LARGE FORMAT PRINTERS WE ARE ABLE TO PRINT THE LARGE DOCUMENTS YOU MAY REQUIRE FOR YOUR BUILDING PERMIT APPLICATION. OUR ABILITY TO PRODUCE LARGE PERMIT DOCUMENTS HELPS US OPTIMIZE OUR TIME WHICH HELPS EXPEDITE YOUR HOUSTON PERMIT EXPEDITING PROCESS.