Houston Commercial Building Permits
MANY OF OUR CLIENTS CHOOSE TO MAXIMIZE THEIR EFFORTS IN OTHER AREAS AND LET US HANDLE THE DETAILS OF THEIR CITY OF HOUSTON COMMERCIAL BUILDING PERMITS. WE PROVIDE OUR CLIENTS WITH PERMIT PROJECT MANAGEMENT INCLUDING PLAN SETUP, PREPARATION, SUBMISSION AND PERMIT ACQUISITION.

We handle many types of city of houston commercial building permit applications and prepare plans according to the requirements of the city building permit departments specifications. We work with you to secure all necessary documentation before application submission. Ask about plan setup options for your commercial plans.
Download the City of Houston Building Permit Application (Last Form Number : Form No: CE-1263 10/08/2015 verified on 9/14/2022)
IF YOU REQUIRE LARGE FORMAT PRINTING FOR YOUR COMMERCIAL BUILDING PERMIT IN HOUSTON OR SURROUNDING CITIES, WE CAN HELP. WITH SEVERAL LARGE FORMAT PRINTERS WE ARE ABLE TO PRINT THE LARGE DOCUMENTS YOU MAY REQUIRE FOR YOUR CONSTRUCTION PERMIT APPLICATION. OUR ABILITY TO PRODUCE LARGE PERMIT DOCUMENTS HELPS US OPTIMIZE OUR TIME, AND FURTHER EXPEDITE YOUR PERMIT PROCESS.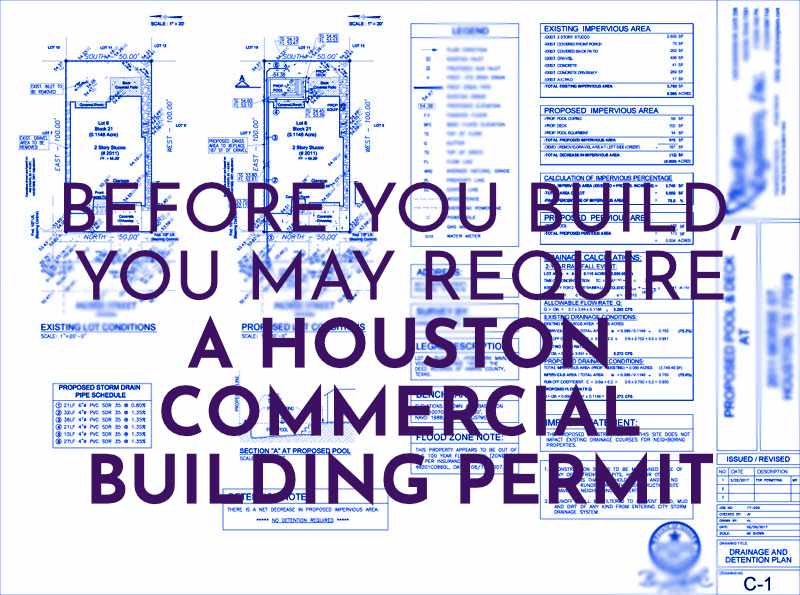 Commercial Building Projects :
Resubmit to City / Municipality